생생화화生生化化 2018 《헤어날 수 없는 : Hard-boiled & Toxic》
Period/ 2018.12.11(Tue) 09:00 ~ 2019.03.10(Sun) 18:00
Venue/ Gyeonggi Museum of Modern Art Project Gallery
Period
2018.12.11(Tue) – 2019.03.10(Sun)
Venue
Gyeonggi Museum of Modern Art Project Gallery
Hosts
Gyeonggi-do, Gyeonggi Cultural Foundation, Gyeonggi Museum of Modern Art
Sponsors
Art council Korea
Support
Samhwa Paints Industrial Co., Ltd., Sandoll Cloud
As a year-end exhibition in 2018, the Gyeonggi Museum of Modern Art hosted The Breath of Fresh 2018, Overwhelming: Hard-boiled & Toxic. The exhibition displayed works of promising artists based in the Gyeonggi province, who were selected for an Art Support Program of the Gyeonggi Cultural Foundation. After selecting ten individuals and groups in 2018, the foundation had provided systematic support from art creation and critique workshop to exhibition over a one-year period. Moreover, the Gyeonggi Museum of Modern Art made efforts to organize the works of the artists appropriately and precisely on The Breath of Fresh 2018 exhibition.
Overwhelming: Hard-boiled & Toxic explores the boundary of contemporary art with varied themes from personal interest to the structure of modern society. Questions posed by the young artists who have refused to accept familiar surroundings as they appear are trivial (meanings of seeing, hearing, and feeling; raison d'etre; interaction with society and isolation from it) yet fundamental and unanswerable. Nonetheless, we cannot evade the long overdue question about raison d'etre any longer since doubting is a prerequisite of the balance of life. Instead of employing direct expression or explanation, artists disinterestedly reproduce or rearrange the inside of the incomplete society facing us and the inner world of us members of society to approach the fundamentals thereof. They take a dry, cool-headed attitude to reveal effectively the addictive inertia that has paralyzed our senses and consciousness and inconsistency that has secretly penetrated our daily lives. I hope this exhibition, which looks into the characteristics of modern society and perspectives of the artists on it, will provide time to sympathize with keen art making and deliberation of artists and to explore the phenomena of contemporary art.
The title The Breath of Fresh implies that new gives birth to new, which then turns into another thing undergoing changes and becoming even newer over time, so that culture and art may belong not to a special few but to "everyone." That is why the Gyeonggi Museum of Modern Art tries to play its part for public interest and lay the foundation for promising artists to be discovered and for local art to develop. I would also like to thank those who devoted efforts for the exhibition, which marks its 6th year in 2018: Arts & Culture Headquarters, Arts & Culture Promotion Team of the Gyeonggi Cultural Foundation; Artwork, Now & Here staff members; and Curatorial Team and Planning & Management Team of the Gyeonggi Museum of Modern Art. My sincere gratitude goes to you all. Last but not the least, I congratulate the ten artists who had committed themselves to the creation of artworks over a year for their zeal and passion. Let's give them a round of applause and support them and their future.
Main works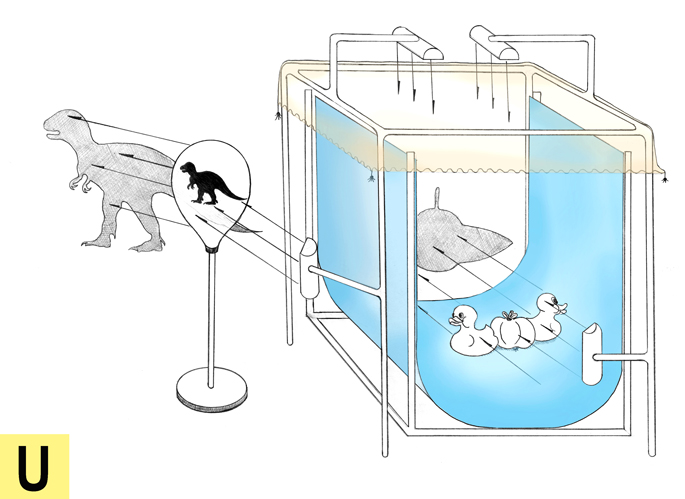 김나영&그레고리 마스, 목재, 볼링공, 빈티지 인형, 240×480×70cm, 2018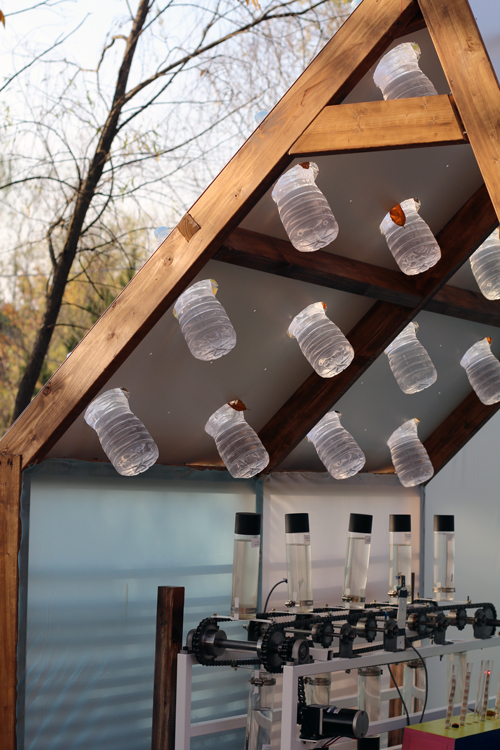 김동현, Water counterpoint No.1, 나무, 철, 기어, 체인, 아두이노, 센서, 가변설치, 2018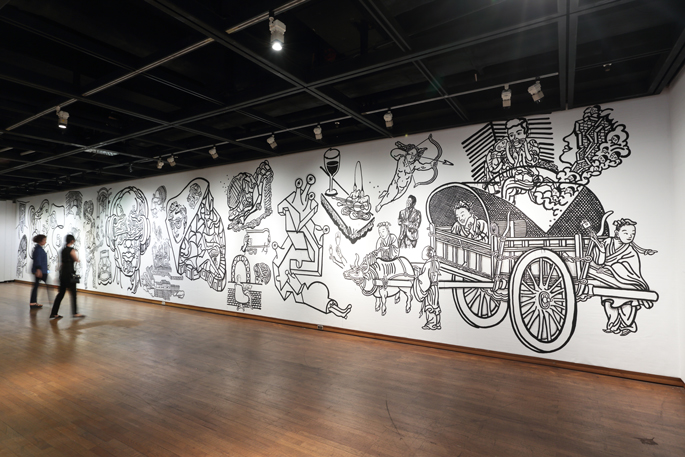 김은형, 다중의 우주, 페인트벽화, 34×3m, 2018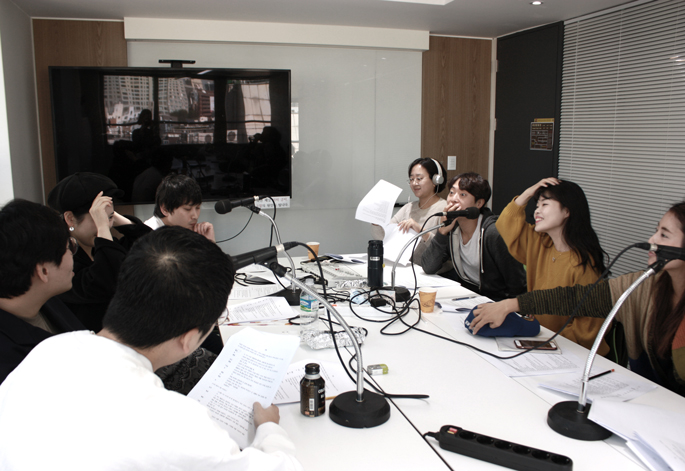 박혜수, Voice Theater(녹음장면)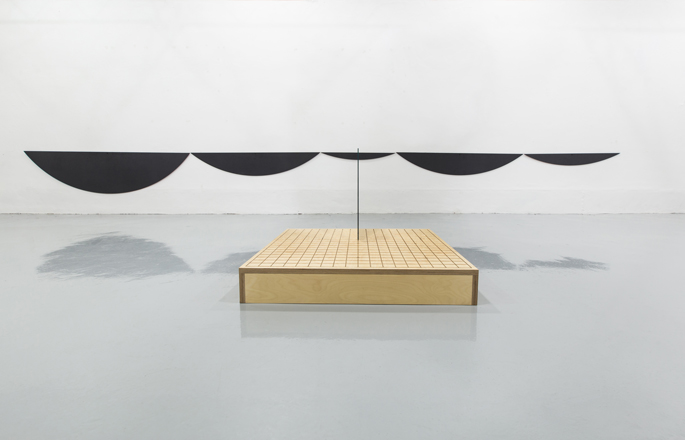 송민철, 같은 다른 원2, 시트지, 가변크기, 2018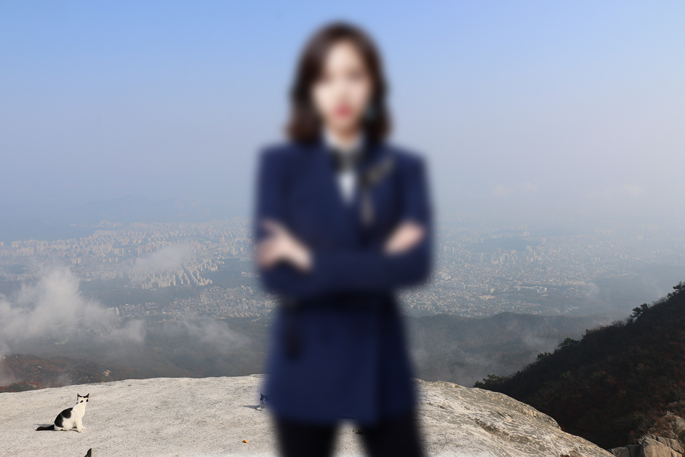 윤성지, GMoMA_Scene#2_미나, 잉크젯 프린트, 플렉시글라스 마운팅, 120×180cm, 2018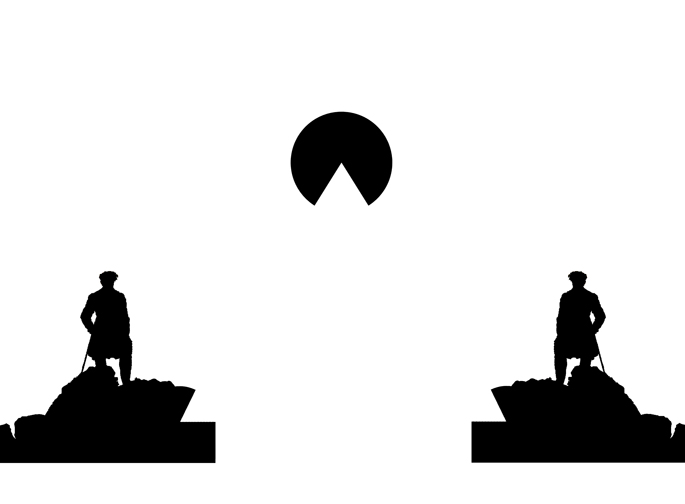 은숙, 5. There is none. but see the unseen., 에코보드에 CNC, 도색, 3pcs, 120×120cm, 2018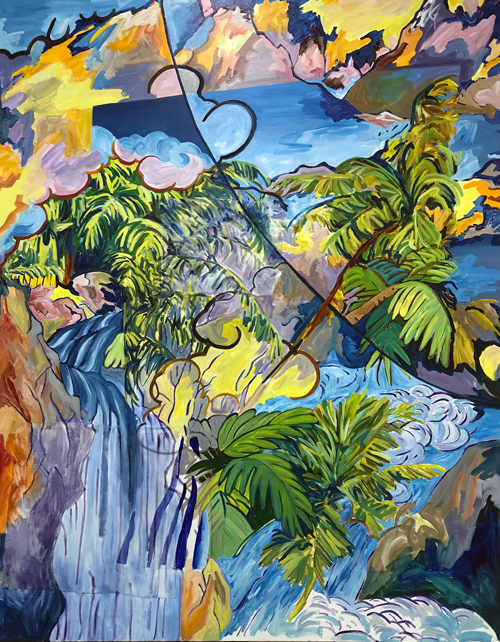 전혜림, 퍼펙트 스킨, 혼합매체, 180×145cm, 2018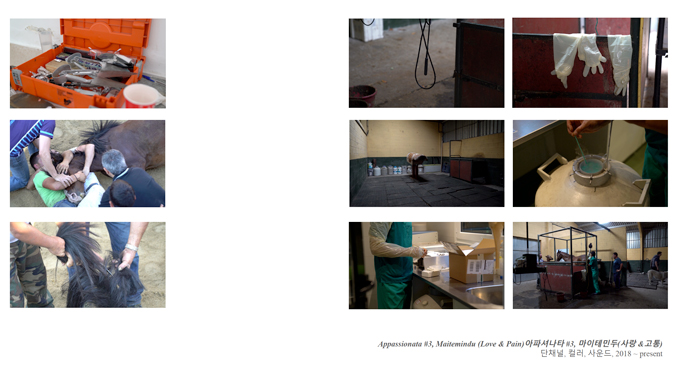 홍기원, 아파셔나타 #3, 마이테민두(사랑&고통), 단채널, 컬러, 사운드, 2018~Present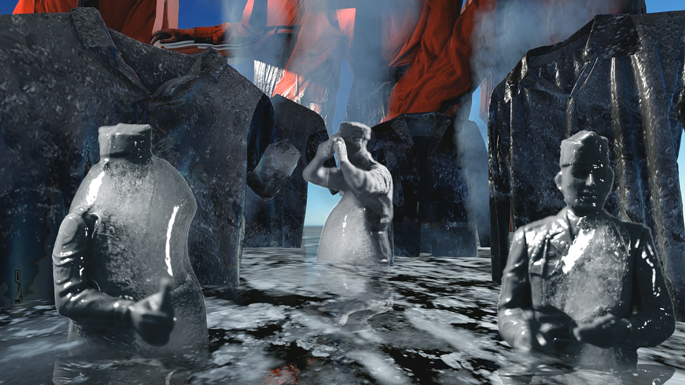 홍남기, 기념비, HD영상, 컬러, 사운드, 6분 45초, 2018