The First Member Exhibition of GMMA Folk Painting School
Period/ 2017.10.26(Thu) ~ 2017.11.01(Wed)
The Gyeonggi Museum of Modern Art (director Choi Eun-ju) holds the First Member Exhibition of GMMA Folk Painting School. This exhibition was selected for government sponsorship through the '2017 Library & Museum Project'. The project is co-supervised by the Library Policy Planning Division of the Ministry of Culture, Sports and Tourism and Korea Library Promotion Agency, which provides local inhabitants who rarely experience art and culture with the chance to gather and form an art and culture community themselves to demonstrate their talents at the available venues such as a library or a museum.

The GMMA opened several sessions of folk painting for adults in 2015 and 2016, and the Folk Painting School was organized in June 2016, when the community was fortunately selected for sponsorship by the 2017 Library & Museum Project and could open the first member exhibition one year after its establishment.

Folk painting is a familiar traditional visual culture for us, and it is a painting method for pursuing happiness in life. This seems to be why there is more demand for learning folk painting these days. This trend is reflected in the activities of the newly founded GMMA Folk Painting School. The works they display in the exhibition are on various themes and include decorative court paintings such as the paintings of the sun, moon, and five peaks, of the ten symbols of longevity, and of a peony; flower paintings that describe the lotus flower, flowers and birds, and flowers and butterflies; pictorial ideographs; and the painting of a scholar's accoutrements. They are painted with bunchae (powdery pigment) and bongchae (solid paint) on sunji (Korean paper), and boast sumptuous colors.

Waiting for their first exhibition, the members of the School put the finishing touches on their works and said, "If we are given the chance to participate in the exhibition again next year, we will be able to present better paintings." The GMMA and Gyeonggi Cultural Foundation will continue to support the art and culture community for the joy and participation of local residents.
Main Woks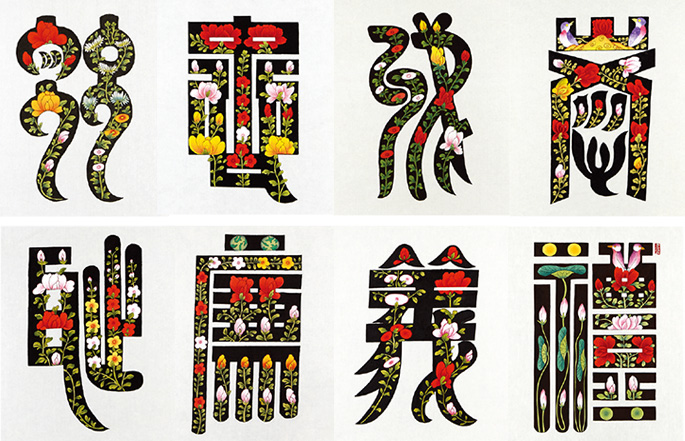 1.(joint work) Pictorial Ideograph 孝悌忠信禮義廉恥, Jeong Yeong-hui, Jin Eun-sun, Lee Hye-yeong, Seo Ju-yeon, Choi Geum-hui, Gim Mi-hae, Yang Eun-gyeong, Jeong Eun-suk, each 40×26cm, bunchae and bongchae on sunji, 2017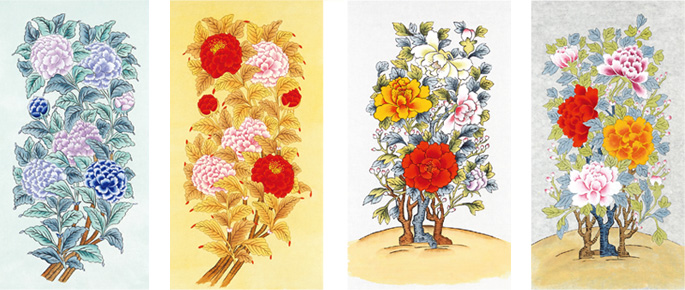 2-1. Son Yeong-bae, Painting of Peony, 57×28cm, bunchae and bongchae on sunji, 2017
2-2. Jeong Sun-yeong, Painting of Peony, 57×28cm, bunchae and bongchae on sunji, 2017
2-3. Gim Mi-hae, Painting of Peony, 55×30cm, bunchae and bongchae on sunji, 2017
2-4. Seo Ju-yeon, Painting of Peony,55×30cm, bunchae and bongchae on sunji, 2017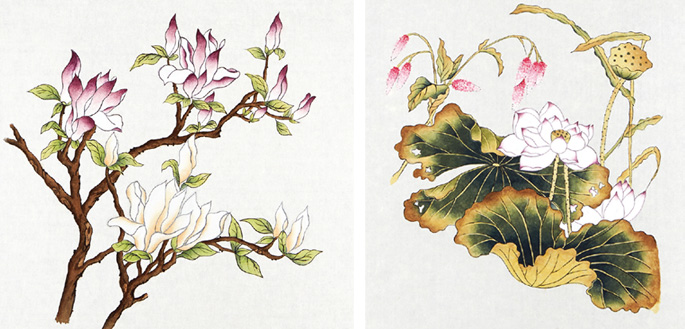 3-1. Jeong Eun-suk, Painting of Lotus Flower,32×32cm, bunchae and bongchae on sunji, 2017
3-2. Yang Eun-gyeon, Painting of Magnolia, 27×30cm, bunchae and bongchae on sunji, 2017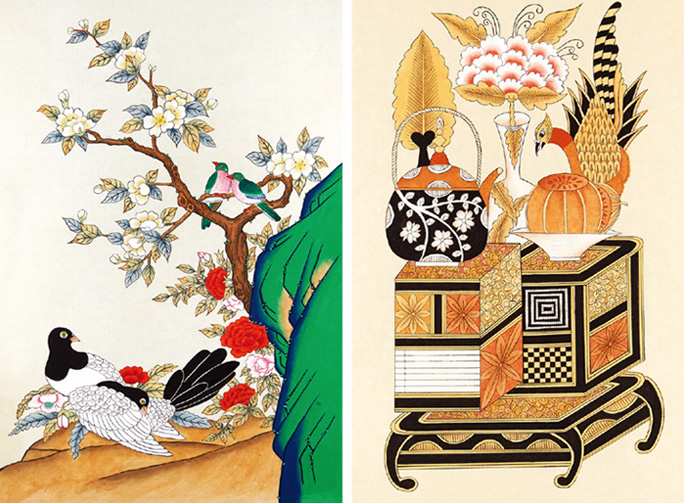 4-1. Jeong Yeong-hui, Painting of Flowers and Birds, 80×60cm, bunchae and bongchae on sunji, 2017
4-2. Lee Hye-yeong, Painting of Scholar's Accoutrements, 73×43cm, bunchae and bongchae on sunji, 2017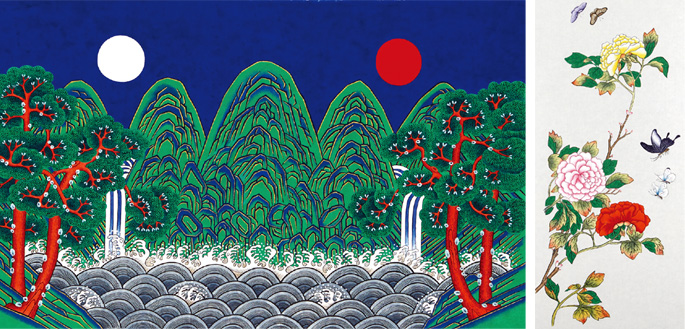 5-1. Choi Geum-hui, Painting of Sun, Moon, and Five Peaks, 40×62cm, bunchae and bongchae on sunji, 2017
5-2. Jin Eun-sun, Painting of Flowers and Butterflies, 73×33cm, bunchae and bongchae on sunji, 2017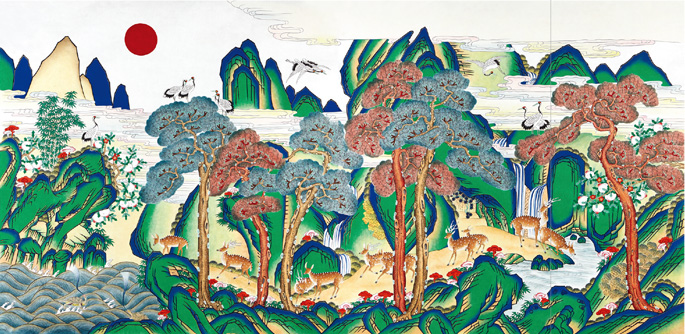 6. Hwangbo Jeong-ha, Painting of Ten Symbols of Longevity, 90X200cm, bunchae and bongchae on sunji, 2017